One of the most effective ways to increase your brand recognition and build better connections with your audience using any communication channel is to create valuable educational content.
Valuable and functional content will build trust and confidence in your audience and position you as the subject matter expert whether they know you directly or just virtually. These are very important factors when developing a loyal referral network or customer base.
It's in our nature to connect. We tend to build strong, loyal connections with people that help us navigate challenging environments. Speciality medicine can be a challenging environment that's hard to stay up to date on as the rate of medical innovation accelerates.
MEDD can offer you a number of ways to stay connected to your colleagues, update them on your area of medicine and grow your network.
1. Create a branded content channel
A content channel is a great way to grow your network audience by repurposing face to face presentations, webinars, case studies, and workshops. Why educate a room of medical professionals when you have the potential to help thousands?
Having a branded channel and posting regular content allows you to develop a stronger relationship with your existing network and attract new connections.
All registered MEDD Members can access your content through channels or by searching our condition categories.
To get started, send through your logo and branding guidelines and we can create you a personalised MEDD channel for you to host video, audio and CPD content with surveys, lesson materials, and quizzes. We can then promote this channel to our network and yours.
Create a user group. MEDD users are verified medical professionals, but channels also have security settings that allow us to create closed user groups, giving you total control over which MEDD members can access your content.
2. Host a virtual event of your own
The MEDD platform allows all participating organisations to create and host their own virtual event.
All you need to do is provide the details: date and time, topic and speaker and we can take care of the rest, including:
invite creation and marketing,
attendee registration and notifications,
tech support and virtual meeting management
content hosting and,
reporting.
You can market your virtual event to your own network or invite the entire MEDD audience to attend.
Anyone that can't make it to your event can access the recording on your MEDD channel and submit questions to the presenters for follow up.
MEDD virtual events can cater for meeting sizes ranging from a handful to 10,000, providing a dynamic experience with live chat, Q&A, polls and interactive discussions.
Fill out the contact form below to learn more or book your virtual event.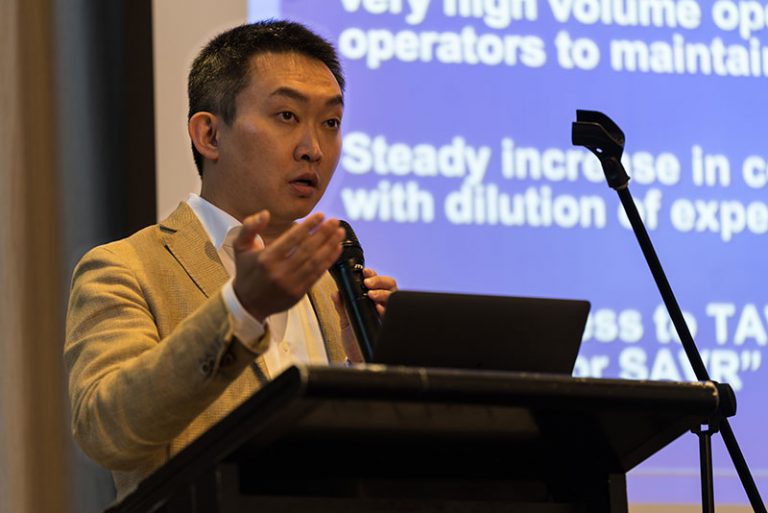 3. Contribute to the MEDD content library
Would you still like to share your knowledge and build your network but don't have the time to contribute to a regular channel? We have condition categories that you can contribute to whenever you like. Share you expertise on an existing topic or masterclass or be the first to kick off a new series.
Speciality medicine is getting more complex and it's hard for physicians to keep up to date with every aspect of each speciality area. By providing an update on what's new in your field of medicine, you will help address knowledge gaps, create better connections, and help improve patient access to speciality care when required.
Creating valuable content can be as easy as recording one of your presentations, filming an education event you have already committed to, or setting up a panel discussion with your colleagues to round table a current topic.
If you don't have time for any of that and like the convenience of just talking over the phone, then being interviewed for our MEDD Podcast might be a better option for you.
Fill out the form below to start sharing your expertise and connect with colleagues.