VIRTUAL MEDICAL CONFERENCE
MEDD LIVE
INNOVATE. ADAPT. CONNECT
1ST - 23RD AUGUST 2020. ONLINE
Share your clinical expertise and help improve the awareness and understanding of patient management options by presenting at the MEDD Live Virtual Conference. 

The opportunity to reconnect with your referral network with the convenience of presenting from anywhere, dressed in almost anything. 
Align your voice with MEDD Live under the
conference theme of Innovate | Adapt | Connect
The conference aims to provide attendees: 
Specialty medicine updates and information on the latest patient management options
Tactical strategies to adapt their business to the evolving market landscape
An opportunity to build connections and grow their medical network, through knowledge exchange and digital technology
If you have a presentation or case study that you feel would offer value to your referral colleagues, this medical conference is for you.
Physical presentations and meetings are redundant for the time being, MEDD Live is the new, convenient way to stay connected with your peers. Join us in August as a virtual presenter.
A program for all, share your clinical
message and experience with your peers.
Conference Dates
QLD – 1st to 2nd August
NSW / ACT – 8th to 9th August
VIC / TAS – 15th to 16th August
WA / SA / NT – 22nd to 23rd August
General Practitioner program
The General Practitioner program includes speciality medicine updates and clinical refreshers, as well as practice management and business development tips to support physicians during these challenging times.  
The General Practitioner program will be run over four consecutive weekends, with each state/region allocated a separate weekend allowing attendees to hear and connect with local speakers.
GP registrants will also have the option of attending interstate and specialist sessions. 
Presentations will be reviewed for CDP accreditation.
MEDICAL SPECIALISTS MEETING
With the cancellation of many specialist meetings, MEDD Live offers specialists an opportunity to reconnect and discuss topical issues in a convenient, virtual meeting environment. 
Specialists' are invited to utilise the MEDD Live virtual conference facilities to host their own meetings at any time, before, during or after the MEDD Live event. 
Session recordings can be accessed at any time by invited guests that couldn't make the live webinar.
 The convenience of virtual meetings allows you to schedule regular meetings with minimal effort and organisation times. Great for regular case study presentations or journal clubs.  
Please contact us as [email protected] to find out more or book your virtual meeting.
The benefits of your involvement in the MEDD LIVE virtual medical conference
Share your clinical insights and experience to support clinical practice
An opportunity to share your expertise, case studies, and clinical experiences with the wider medical community to help support patient management and improve clinical outcomes.
Speciality medicine is complex. Influencing clinical behaviour does happen after one education session it takes constant reinforcing.
Participating in MEDD Live will give you the opportunity to provide regular updates to your referral network well after the event is over.
That's why all presentation recordings will later be hosted and promoted through the MEDD network and channel partners. Presentations will be repurposed and added to masterclasses or a podcast series as required.
Let's get started: Pick any topic of your choosing, select your target audience, create a presentation that attracts and engages, deliver your presentation like a pro, and we'll take care of the rest.
Form connections and expand your network with local physicians
Sharing your clinical experience can offer enormous value to referrers, as it can help them navigate your area of medicine and make their life a little easier. We tend to build loyal connections with people that support our needs and reciprocate in kind.  
A conference that doesn't end when the day is over. Our digital networking tools will allow you to stay connected and continually update your colleagues. The value of your content presentation increases two-fold being hosted on the MEDD learning platform and promoted through participating organisations and the MEDD network. Why limit your presentation to a group of 50, when you can reach thousands. 
Two words: great exposure
The MEDD Live Virtual Conference is going to be marketed to the expansive medical community including general practitioners, nurses, allied health and specialists.
There are over 35,000 GPs across Australia, many of which access online education and resources as part of their daily routine.
The value of your presentation increases two-fold being hosted on the MEDD learning platform and promoted to users that couldn't attend the live session. 
You will also be able to host your own referral meetings for a more personal experience.
Present your clinical insights at a national virtual medical conference
Collaborate as
a Specialist Speaker
Do you have a presentation to share with general practitioners or other specialists?
Now is your chance to grow your business, connect with your peers, and share your clinical experience. Join the MEDD Live Conference as a Speaker in August 2020. 
KEY DATES
Speaker Nominations Open: 1 May
Speaker Nomination Close: 26 June
Speaker Confirmations: 1 July
Speaker nomination process
Step One: Plan your presentation. For CPD accredited presentations you'll need to be aware of the five inclusions that are required for the education provider (outlined on the speaker nomination form). 
Step Two: Complete the Speaker Nomination Form outlining your topic, abstract, learning outcomes and slides if possible. 
Step Three: You'll receive an email confirmation from MEDD Admin to verify that we have received their nomination form. 
Step Four: Once the program schedule has been confirmed, you'll receive confirmation that your presentation has been accepted and be asked to nominate a preferred presentation time.
WANT TO DELIVER A PRESENTATION WITH A LASTING IMPACT THAT ATTRACTS AND ENGAGES YOUR AUDIENCE?
Secure your spot on the program
With limited spots available and speaker nominations already coming through,
don't miss out on presenting at MEDD live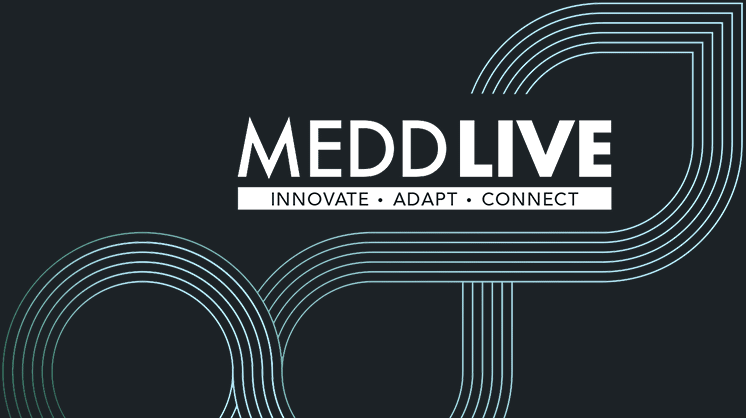 Medical Education Delivered Differently. MEDD is the essential destination for physicians. Learn from subject-matter experts with short and concise content covering an extensive range of medical content.
© 2020 Connect The Docs l Privacy Policy | Rights Reserved