MEDD Live Virtual 2020 Conference
PRACTICE SUSTAINABILITY
PRACTICE SUSTAINABILITY CONFERENCE
Join us at MEDD Live, a FREE virtual medical conference. On Saturday 22 August, MEDD Live is focusing on practice sustainability, offering you the knowledge, tools and strategies to help your practice survive and thrive through these current times and beyond.
Our expert line-up of speakers will cover:
1) Digital transformation in healthcare: Technology advances and practice management.
2)Medico-legal: Know the regulations: Australian Privacy Principles, AHPRA and your online presence
3) Practice Intelligence: Data driven practices 
4) Marketing: Cost-effective marketing strategies that work to attract and retain patients and keep you on the right side of the law.
5) Finance: A Holistic view of Practice and Personal finance – Tips and strategies putting you in the best financial position possible.
6) Accreditation & Performance: Using multi-source feedback as a significant component of your CPD requirements
7) Leadership: Creating a high performance culture.
8) Psychology: Coping with stress and uncertainty – support for healthcare professionals.
9) Legal & Finance: Why ignorance is never a defense.
The practice sustainability sessions are suitable for general practitioners and medical specialists.
SECURE YOUR SPOT BY COMPLETING THE FORM BELOW
Digital Practice Transformation
PRESENTATION
Presentation Title:
Compassionate, connected, convenient care
Abstract:
Opening a medical practice can be a daunting step. Business and technology aren't covered in medical school. It's a moving target too. Our modern digital society expects more, and care needs to shift from treating sickness episodically to promoting health and wellness. Next Practice offers an alternative model to figuring it out yourself, or working for someone else. Learn how to de-risk the opening and running of your clinic with support from a national brand that provides business services and technology. Focus your valuable time and effort where it matters – delivering great patient care, and building a world class team and culture.
READ BIO
Dr Simon Kos, MBBS, BSc(Med), MBA
Simon is CEO at Next Practice, responsible for driving the rapid expansion of a new generation of
medical clinics across the country. He has a passion for digital transformation in health, and believes
that technology can create better outcomes for patients, providers, and health clinics.
Simon is an AHPRA registered medical practitioner with 18 years' experience in digital health. He has
been involved in some of Australia's largest digital health initiatives working with software giants
Intersystems, Cerner and Microsoft. Previously he was the global chief medical officer for Microsoft,
based in Seattle USA, and worked internationally with the world's largest health providers and
innovative software companies to drive innovation, emerging trends and new models of care. He is
the past co-chair of the Global Commission to End the Diagnostic Odyssey for Children with a Rare
Disease.
Before entering the world of digital health, Simon practiced medicine for years in Sydney public
hospitals with a focus on critical care. He has an MBBS from UNSW and an MBA with a major in
change management from AGSM.
PRESENTATION
Presentation Title:

Creating a High Performance Culture with Martin Moore
What you'll learn…
1. What a high performance culture actually looks like 
2. How to identify if you have the right people in your team
3. Challenge / Coach / Confront – the leaders essential toolkit
READ BIO
From university drop out to CEO of a multi-billion dollar company, Martin forged a successful 30+ year career working for a range of major businesses across multiple industries.
He demonstrated career agility before it was trendy, holding senior executive roles in Sales and Marketing, Finance, Strategy, and IT.
Best known as the CEO who turned around CS Energy, he led his team to implement sustainable culture change, driving EBITDA from $18m to $441m, a compound annual growth rate of 125%.
Martin is now pursuing his true purpose; to improve the quality of leaders globally, each week reaching tens of thousands of leaders in over 70 countries with his chart-topping, 5-star rated podcast 'No Bullsh!t Leadership'.
A life-long learner with insatiable curiosity, Martin holds an MBA from the QUT Graduate School of Business, and is a graduate of Harvard Business School's Advanced Management Program.
A/Professor Michael Greco
Founder and CEO, CFEP Surveys
Practice Management & Accreditation
PRESENTATION
Presentation Title: 
Using Multi-Source Feedback (MSF) as a significant component of your CPD requirements
Abstract:
The Medical Board of Australia(MBA) is revamping Continuing Professional Development (CPD) through its Professional Performance Framework to ensure that all Medical Colleges align their CPD framework to 50 hours per year, and that at least 25% of activity must fall within each of 3 categories – educational activities, reviewing performance and measuring outcomes.
In light of this, Michael Greco will provide an overview of Multi-Source Feedback (MSF), a highly recommended activity as outlined in the MBA's Professional Performance Framework.
MSF includes three aspects:
Structured Patient Feedback (focuses on communication/interpersonal skills and is a 'measuring outcomes' activity).
Structured Colleague feedback (focuses on professionalism, and is a 'reviewing performance' activity)
Self-assessment.
A key component of MSF is self-reflection on the results to enable personal and professional development, and best practice involves discussion of your results with a trusted colleague.
READ BIO
Michael Greco (PhD,  BTheol, GDipT,  GAICD) is the founder and CEO of CFEP Surveys, a company which pioneered the use of patient-based feedback instruments in both Australia and the United Kingdom.  He is an immensely well respected healthcare academic, and his work has been instrumental in the development of robust patient and colleague feedback mechanisms as a platform for improving patient care. 
Michael is also the founder and CEO of Care Opinion Australia (formerly Patient Opinion), a not-for-profit public online feedback platform. He is a Director of Health Leaders Australia and a former Director of a number of other not-for-profit Boards including CheckUP Australia (formerly General Practice Queensland) and Change Day Australia.  He holds a professorial post with the School of Medicine, Griffith University, and an honorary senior research fellow post at the University of Exeter (UK).  His academic background focused on healthcare, evaluation and clinical pastoral education, and includes a PhD in medical education and a Bachelor of Theology.
Jeanette Jifkins
Principal Lawyer, Onyx Legal
PRESENTATION
Presentation Title: 
Cover Your Ass Online: Australian Privacy Principles, AHPRA & Your Online Presence
READ BIO
Jeanette Jifkins is the author of international best selling book "Cover Your Arse Online: A Guide to Protecting Your Online Business Assets" and has interests in a variety of online ventures.
Jeanette's writing and presentation styles are relate-able, entertaining  and inspiring, providing audiences with valuable steps toward their success.
As an Ambassador for Men's Mental Health, Jeanette is Chair of the Board of On the Line Australia Ltd, the social enterprise behind MensLine Australia.
She's the Principal of Onyx Online Law, practising primarily in the areas of general commercial and corporate law, with a focus on working with businesses in the digital space.
Having lived on three continents and being a prolific reader, Jeanette brings the wealth of her experience to inspire and challenge her audience to expand their views of the world we live in.
Dr Carrie Rainbow
Director and Clinical Psychologist, Mindcheck HP
PRESENTATION
Presentation Title: 
Coping with Stress and Uncertainty – Support for Healthcare Professionals
READ BIO
Carrie is a founding director and clinical psychologist at MINDCHECK Health Professionals. She has
been a practicing psychologist for over 13-years and has worked in the private practice setting since
2008.
Prior to her current role, she was a co-founding director of a large private practice and a senior
psychologist and acting Director of a not-for-profit and training clinic. Through her years of clinical
and supervisory practice, she developed a passion for the wellbeing of health professionals and has
now dedicated her practice to this area.
Carrie has particular interest and experience in depressive and anxiety disorders, stress and burnout,
adjustment issues, performance anxiety, self-esteem issues, perfectionism, eating disorders, and
trauma. In addition to individual psychological therapy, she provides group programs, supervision,
and workshops and seminars to health organisations on a range of topics relevant to health
professional wellbeing.
Carrie completed her Professional Doctorate in Clinical Psychology at the University of Queensland.
She is an endorsed clinical psychology supervisor and has contributed to the supervision and training
of postgraduate clinical psychology students, Clinical Psychology Registrars program, and fellow
clinicians. She has also been involved in clinical research both as an assistant and investigator and
has been a guest lecturer and Honorary Lecturer for the UQ School of Psychology.
Dr Amy Kwan
Director and Clinical Psychologist, Mindcheck HP
PRESENTATION
Presentation Title: 
Coping with Stress and Uncertainty – Support for Healthcare Professionals
READ BIO
Dr Amy Kwan is a Founding Partner and Director of MINDCHECK Health Professionals (HP), a private practice exclusively focused on providing psychological services to health practitioners.
Amy provides psychological treatment to health professionals across disciplines and stages of careers. She has a special interest in the treatment of self-esteem-related issues, workplace burnout, perfectionism, post-traumatic stress, and
performance-based anxiety.
Amy collaborates with health organisations to promote the importance of psychological wellness amongst health carers. She is currently working with the Mater Mother's Hospital in training medical and nursing staff on post-event debriefing.
Originally from Canada, Amy completed her Master of Education in Counselling Psychology prior to relocating to Brisbane. Through the University of Queensland, Amy completed her Doctorate in Clinical Psychology. In addition to practising as a clinical psychologist, Amy is also a board-approved supervisor through the Psychology Board of Australia. She contributes to the supervision and training of postgraduate psychology students as well as registered psychologists and mental health professionals.
PRESENTATION
Presentation title:
Data Driven Practices
READ BIO
Chris Smeed is the co-founder and CEO of Brisbane-based software startup Cubiko, an innovative platform dedicated to helping general practices gain insights into their practice business and operations every day. For the last seven years, Chris has seen first hand the opportunities that can be realised through harnessing the power of practice data, having worked across practice management and practice support roles himself.
Since 2012, Chris has been the Director of Finance and Business Development at Inala Primary Care (IPC), a large not-for-profit healthcare organisation pushing the boundaries of quality services available to disadvantaged communities.
Chris is a surveyor for AGPAL and a Director for a number of companies across both the not-for-profit and commercial start-up space and is renowned for his enthusiasm, high energy, commitment, and proactive approach to making practice life healthier.
Brad Haynes
Director, MediPro Capital Finance
PRESENTATION
Presentation Title: 
A Holistic view of Practice and Personal finance – Tips and strategies putting you in the best financial position possible.
Must take a Holistic view – Business and personal debt – Why??
Practice Cash Flow – Finance product Structure – Savings thousands
Debt Recycling – For the right clients – Pay your home off quickly and maximise tax effectiveness
Using a Specialist Broker – Outsourcing – Leveraging your time – Annual Reviews
SMSF – Owning the freehold – Benefits – This is not a set and forget finance structure
A MUST – A team of advisors – specialists – That have your best interests at heart
Covid 19 – possible lending options that are on the table and or how banks are likely to analyse your financials moving forward.
READ BIO
I joined my business partner (John Paynter) over 5 years ago, at which time we created MediPro Capital Finance. John had over 15 years experience in supplying loans to the medical fraternity and I had come from a health and property background. It made perfect sense to team up and concentrate on who we knew best………Medicos.
Having owned a medical practice and starting 4 Allied Health clinics, I know first hand the challenges that can often surround practices and cash flows, especially when it comes to having the right debt structures in place.
We specialise in the client, Doctors, Dentists and Vets not the product, so in essence we cover all areas of finance including, home and investment property loans, medical practice and fit out loans, refinance and release of equity loans, SMSF loans motor vehicle and medical asset and equipment finance.
We have an experienced team at MediPro, ready to deliver exceptional service and results 365 days of the year.
Ellie Bakker
Co-Founder & Marketing Director, Splice Marketing
PRESENTATION
Presentation Title: 
Cost-effective marketing strategies to reach & engage patients and referrers. 
READ BIO
Ellie Bakker is the Founder and Growth Marketing Director of Splice Marketing, a healthcare marketing agency. Ellie and her team of specialised healthcare marketers have helped hundreds of healthcare professionals and health organisations to navigate the digital landscape and achieve incredible incredible growth results all whilst staying on the right side of the law. 
In 2019, Ellie was recognised as the finalist in the 2019 Great Brisbane Women in Business Awards for the fast growth of her agency and many healthcare businesses across Australia. 
Ellie has been invited to speak at many health conferences including the AGPAL and QIP Conferences, Digital Doc, Spinal Foundation events & Book Yourself Solid, on marketing growth strategies for health professionals. And submit many articles and training modules for many notable health organisations. 
Dr. Anchita Karmakar
Law graduate /Senior Medical Officer
PRESENTATION
Presentation Title: 
Why ignorance is never a defense.
READ BIO
Dr. Anchita Karmakar is a local Medical graduate with a dual degree in Law and Medicine.  She is currently finalising her fellowship requirements under the Australian Rural Remote Medicine with special interest in emergency medicine and palliative care along with extensive experience in womens health care, children's health and chronic pain management.  
MEDD LIVE CONFERENCE
SPONSORS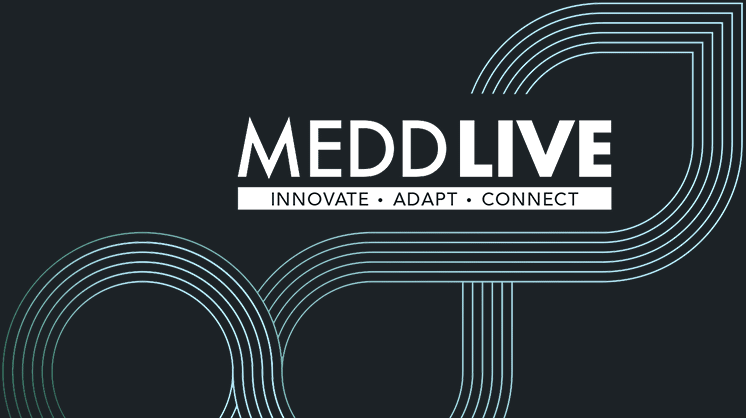 Medical Education Delivered Differently. MEDD is the essential destination for physicians. Learn from subject-matter experts with short and concise content covering an extensive range of medical content.
 © 2020 Connect The Docs l Privacy Policy | Rights Reserved