VIRTUAL MEDICAL CONFERENCE
MEDD LIVE
INNOVATE. ADAPT. CONNECT
1ST - 23RD AUGUST 2020. ONLINE
MEDD Live is a virtual medical conference offering speciality updates, clinical reviews and practice growth strategies. It's also an opportunity to connect with colleagues and healthcare organisations such as yours.
Our conference theme of Innovate. Adapt. Connect. gives you the flexibility to nominate speakers across all specialty areas and showcase your range of clinical services, while connecting with the medical community through branded education.
On behalf of our founding sponsors, Edwards Lifesciences, we invite your Hospital to participate in the inaugural MEDD Live virtual medical conference.
An opportunity for your Hospital to:
Take centre stage and collaborate with your VMOs to provide updates on patient management options that your facility offers;
Build stronger connections and familiarity with the local GP community;
Recruit your VMOs to help develop a long-term, structured content marketing plan that aligns with your business development needs.
A virtual conference designed for convenience.
With the flexibility to join from anywhere, at any time, dressed in almost anything.
Conference Dates
QLD – 1st to 2nd August
NSW / ACT – 8th to 9th August
VIC / TAS – 15th to 16th August
WA / SA / NT – 22nd to 23rd August
General Practitioner program
The General Practitioner program includes speciality medicine updates and clinical refreshers, as well as practice management and business development tips to support physicians during these challenging times.  
The General Practitioner program will be run over four consecutive weekends, with each state/region allocated a separate weekend allowing attendees to hear and connect with local speakers.
GP registrants will also have the option of attending interstate and specialist sessions. 
Presentations will be reviewed for CDP accreditation.
MEDICAL SPECIALISTS Meetings
With the cancellation of many specialist meetings, MEDD Live offers specialists an opportunity to reconnect and discuss topical issues and case studies in a convenient, virtual meeting environment.
Specialists groups can make use of the MEDD Live virtual conference facilities to host their own meetings of any size, at any time.
Sessions for this program can also be restricted to invite-only on request or can be promoted to other physicians.
The benefits of your involvement in the MEDD LIVE virtual medical conference
Strengthen your relationships with your specialists
Participating in the MEDD Live conference gives you an excellent opportunity to provide value to your VMOs by helping them improve their online profile and develop an extensive referral network for them and in turn, the Hospital.
Put your Hospital front and centre
Your hospital logo will feature on various conference collateral and associated VMO sessions, putting your hospital front of mind of the local medical audience.
Your VMO's presentations can be hosted on a Hospital branded content channel on the MEDD platform for ongoing physician engagement.
Be part of an innovative marketing and communication strategy
The MEDD Live conference is just the start of something much bigger. In conjunction with our education portal and exclusive medical networking platform, we would like to provide you with the opportunity to stay digitally connected to your medical community. Our objective is to improve the sharing of information and make it easier for referrers to find the speciality services best suited to their patient's specific needs.
Align your Hospital alongside a national virtual medical conference
Collaborate by
nominating a speaker
Does one of your VMOs have a great presentation to share with general practitioners or other specialists?
MEDD Live is your chance to position your hospital at the forefront and give your specialists the opportunity to improve their online profile and strengthen their referral connections for them and in turn, the hospital.
KEY DATES
Speaker Nominations Open: 1 May
Speaker Nomination Close: 26 June
Speaker Confirmations: 1 July
Speaker nomination process
Step One: Forward the Specialist Speaker page link to your specialists and see who is interested in presenting at MEDD Live 2020 and offer any assistance with their presentation.
Step Two: Confirm the details of your specialist/s presentation/s and encourage them to complete the speaker nomination form.
Step Three: The specialist will receive an email confirmation from MEDD Admin to verify that we have received their nomination form. 
Step Four: Once the program schedule has been confirmed, the specialist will receive confirmation that their presentation has been accepted and they will be asked to nominate a preferred presentation time.
Want tips to help your Specialist create a great presentation that will attract and engage an audience?
Need more information about MEDD Live?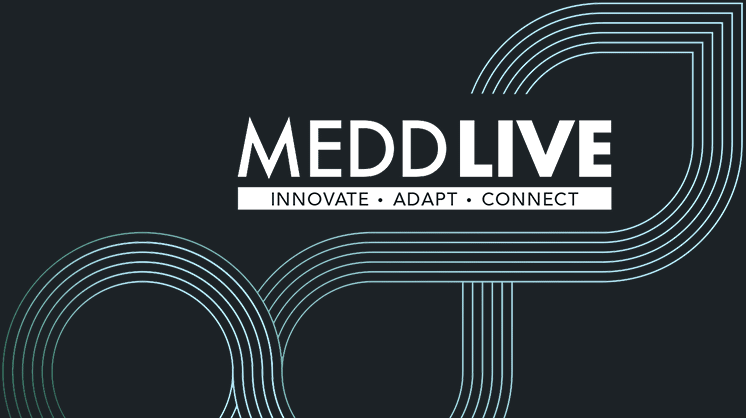 Medical Education Delivered Differently. MEDD is the essential destination for physicians. Learn from subject-matter experts with short and concise content covering an extensive range of medical content.
 © 2020 Connect The Docs l Privacy Policy | Rights Reserved