VIRTUAL MEDICAL CONFERENCE
MEDD LIVE
INNOVATE. ADAPT. CONNECT
1ST - 23RD AUGUST 2020. ONLINE
MEDD Live is a virtual medical conference for medical specialists and general practitioners across Australia, allowing attendees to join from anywhere, at any time. 
MEDD Live – Innovate | Adapt | Connect
The MEDD Live Conference will have a strong focus on the theme of Innovate, Adapt and Connect – encouraging attendees to:
Become more familiar with MedTech and therapy innovation and advances in patient management,

Learn tactical strategies to adapt and grow their practice, and

Connect with like-minded medical professionals.

The conference has been designed for convenience, allowing attendees to join from anywhere, at any time.
Attendees have the option of participating in live sessions or accessing presentation recordings later by simply logging into the Conference Channel on MEDD.com.au. They can also connect with affiliated companies, presenters and each other, on our dedicated medical networking platform.
WHO IS MeDD LIVE AIMING TO REACH?
Specialists
The Specialists program is open to all specialty areas. We invite you to host a dedicated specialist meeting for your customers to re-engage with colleagues and discuss topics and case studies relevant to their specialty or sub-specialty area.
General Practitioners
There are over 35,000 GPs in Australia, many of which access online education and resources as part of their daily routine. We will be promoting the conference through a 5-week comprehensive national marketing campaign comprising Paid advertising across GP channels (such as PulseIT & RACGP), Google display advertising and retargeting, Targeted Facebook and LinkedIn campaigns and Direct fax to 8,000 plus practices. 
Cardiologists and Cardiac Surgeons
The conference will play an important role in extending the reach of the Hope For Hearts national cardiac disease awareness program for those specialists and hospitals currently participating.
Nurses and Allied Health
As an integral part of patient care, the conference is open to all nurses and allied health professionals. Seperate nursing and allied health sessions can be hosted on request. 
A VIRTUAL CONFERENCE DESIGNED FOR CONVENIENCE.
WITH THE FLEXIBILITY TO JOIN FROM
 

ANYWHERE,

 

AT ANY TIME, DRESSED IN ALMOST ANYTHING.
KEY CONFERENCE DATES
Week 1: 1st – 2nd August
Week 2: 8th – 9th August
Week 3: 15th – 16th August
Week 4: 22nd – 23rd August
General Practitioner program
The General Practitioner program includes speciality medicine updates and clinical refreshers, as well as practice management and business development tips to support physicians during these challenging times.  
The General Practitioner program will be run over four consecutive weekends, with each state/region allocated a separate weekend allowing attendees to hear and connect with local speakers.
GP registrants will also have the option of attending interstate and specialist sessions. 
MEDICAL SPECIALISTS MEETING
With the cancellation of many specialist meetings, MEDD Live offers specialists an opportunity to reconnect and discuss topical issues in a convenient, virtual meeting environment.
Specialists' are invited to utilise the MEDD Live virtual conference facilities to host their own meetings at any time, before, during or after the MEDD Live event.
Session recordings can be accessed at any time by invited guests that couldn't make the live webinar.
The convenience of virtual meetings allows you to schedule regular meetings with minimal effort and organisation times. Great for regular case study presentations or journal clubs.
Please contact us as [email protected] to find out more or book your virtual meeting.
Collaborate as 
a Specialist Speaker
Do you have a presentation to share with general practitioners or other specialists?
Now is your chance to grow your business, connect with your peers, and share your clinical experience. Join the MEDD Live Conference as a Speaker in August 2020. 
KEY DATES
Speaker Nominations Open: 1 May
Speaker Nomination Close:
All States/Regions 26 June
Speaker Confirmations: 1 July
Speaker nomination process
Step One: Plan your presentation. 
Step Two: Complete the Speaker Nomination Form outlining your topic, abstract, learning outcomes and slides if possible. 
Step Three: You'll receive an email confirmation from MEDD Admin to verify that we have received their nomination form. 
Step Four: Once the program schedule has been confirmed, you'll receive confirmation that your presentation has been accepted and be asked to nominate a preferred presentation time.
WANT TO DELIVER A PRESENTATION WITH A LASTING IMPACT THAT ATTRACTS AND ENGAGES YOUR AUDIENCE?
MEDD LIVE CONFERENCE
founding SPONSORs
MEDD LIVE CONFERENCE
SPONSORs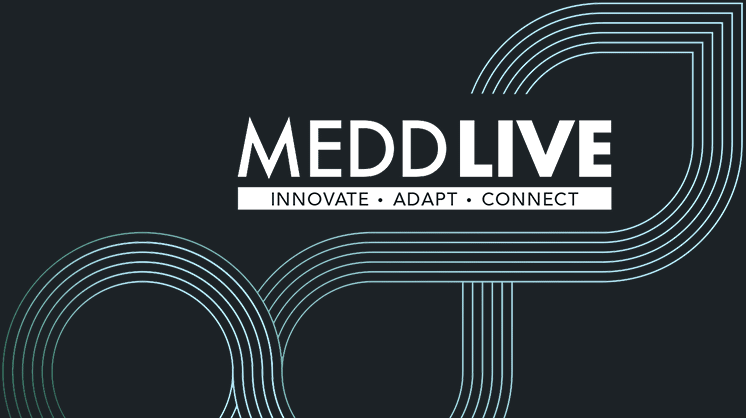 Medical Education Delivered Differently. MEDD is the essential destination for physicians. Learn from subject-matter experts with short and concise content covering an extensive range of medical content.
 © 2020 Connect The Docs l Privacy Policy | Rights Reserved